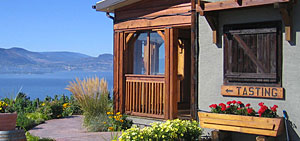 We are pleased to announce that we now have our first 3 participants in the Penticton area of the Okanagan. You can now drop your used wine corks off at Soaring Eagle Winery at 1751 Naramata Road, Penticton; Campbell Mountain Landfill at 901 Spiller Road, Penticton; or Valentine Farm, 10216 Gould Ave, Summerland.
Rumour has it that folks in the Okanagan have an amazing appetite for good, better and best wines, so we're anticipating a large volume of recycled wine corks. For all of you wine aficionados doing your part to uncork those fine vintages and keep those corks out of the waste stream, we salute you!
See our Okanagan Locations map for details. Cheers!